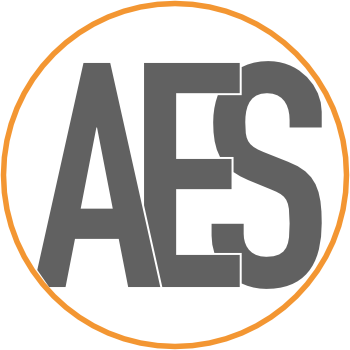 Press & Media

AES - Does Freight Elevators!
August 3, 2020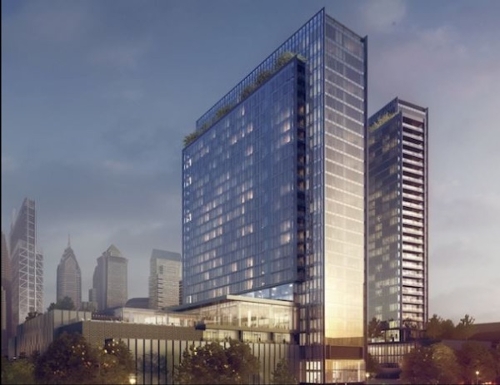 Freight - Sized Just Right!
From a 5 star hotel, to a plant processing millions of pounds of grain a day, to a top-of-the-line airplane turbine manufacturer, we know freight elevators aren't a "one-size-fits-all" product. That's why in additional to offering standard sizes and capacities, we are also able to create highly customized freight elevators. So go ahead and tell them that airplane turbine the size of Texas fits, because with a custom AES Freight Elevator - it will!
Check out our recent Freight install at Riverwalk Luxury Apartments & Retail in Philadelphia, PA.
Riverwalk Luxury Apartments & Retail:
Philadelphia, PA
Type: Freight
Jack Type: Twin Jack Holeless
Capacity: 5,000 lb
Travel: 17' 6"
Speed: 100 FPM
AES Provided Elevators: 3 Hydraulic Passenger, 2 Freight
Advantages of an AES Freight Elevator:
Highly Customizable Sizes
New Construction or Modernization
Speeds 50-350 FPM
Capacities 4,000-15,000 lb
2 Year Warranty
Engineered and Manufactured in the USA
Call Mike or Charley Today!
AES is Being Heard!
June 8, 2020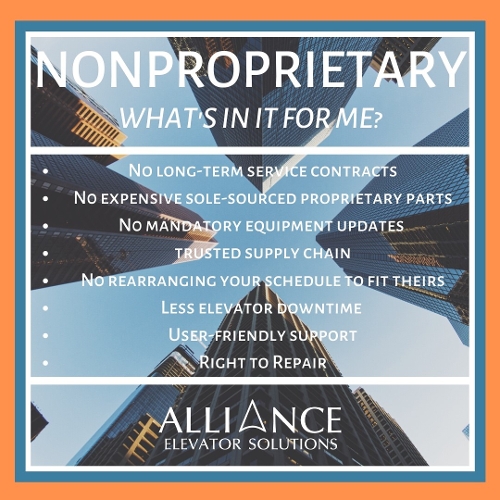 Thanks to fine folks like you, AES is being heard! Though AES almost missed the social media elevator, we were lucky enough to jump aboard in the summer of 2019. Since our leap into the world of posts, impressions, and "likes" AES has created a family of over 700 followers on Instagram, received 1000s of impressions on Linkedin and has more Facebook followers than Marlboro! You guys rock, we'll keep posting if you keep liking!! Oh FYI, Marlboro doesn't do any social media..lol!
June's Spotlight Product - Overhead Traction (OT Line)
June 1, 2020
The overhead traction elevator has been a staple in the North American vertical transportation industry for decades. This proven "geared or gearless" arrangement can be found in buildings ranging from 20 story high-end hospitality buildings to 4 story health care facilities. Our OT line is powered by Torin Drive International, the largest elevator motor manufacture in the world. Torin and AES have teamed up on 100s of overhead modernization and new construction projects, the most recent being Harrison County Courthouse in Houston. This project is still under design, however we hope to go into manufacturing in the coming months. The project details are: Gearless overhead traction, a total of 5 elevators to be installed, traveling 332 ft. of travel, and 500 FPM!
Steel Tariffs
September 6, 2018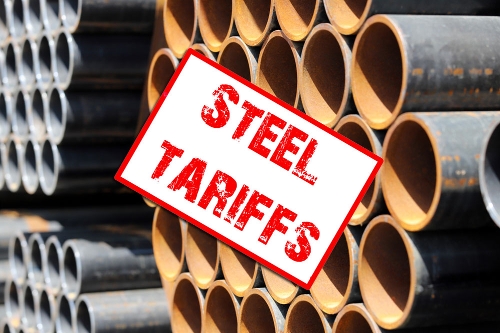 Elevator Professionals, The imposition of U.S. tariffs has resulted in dramatic price increases in the domestic commodities markets over the last 12 to 15 months. While we all remain hopeful about the recent foreign trade negotiations, the fact is that many of the raw materials used in the manufacture of elevator packages, such as carbon and stainless steel, have seen price increases of more than 20% since the beginning of this year alone. Due to these circumstances and in accordance with our standard Terms & Conditions**, as of September 5, 2018 Alliance Elevator Solutions has been compelled to increase pricing on all new quotations going forward and to re-quote all 'on hold' and/or 'unreleased' jobs that are older than 120 days. But, there's good news for our valued customers. Alliance Elevator Solutions is honoring its commitments as follows: • All jobs that have already been released for fabrication and are currently in production will NOT be affected by the price increase even if it's been more than 180 days since the original quotation date. • All 2018 quotations will be honored if we receive a Purchase Order before October 1, 2018 and that PO is released to production prior to the end of this year. To take advantage of this opportunity, please contact your Account Rep at 888 960 5596. Alliance Elevator Solutions thanks you for your business and we look forward to our continued partnership. **TERMS & CONDITIONS OF QUOTATIONS: This estimate expires in 60 days. Upon acceptance, by issuance of a written Purchase Order, all pricing remains firm for up to 120 days (not to exceed 180 days from the estimate date.) Any job not in production, or on hold, after this 180-day period, is subject to re-quotation at current pricing and lead times. We're all in this together, be safe out there. Travis
21st Annual Elevator U Educational Conference
June 25, 2018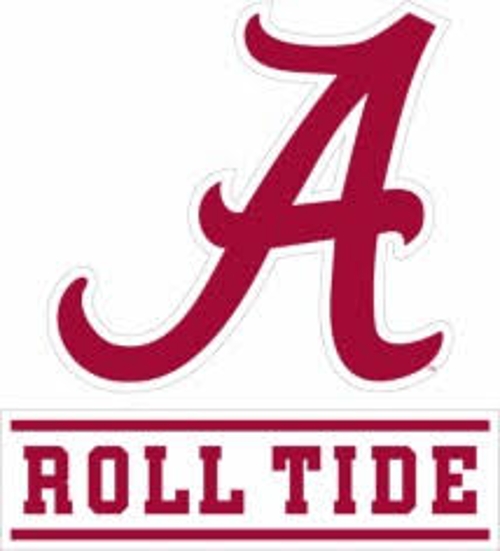 Happy July everybody! The last few weeks have been busy! The Alliance team just got back from Alabama University where Elevator U (EU) hosted their 21
St
Conference. Terri Flint (University of Michigan's Elevator Program Manager) and her group of fantastic volunteers did a wonderful job. For those that don't know, the Elevator U conference is an effective way to learn and network in three short days. The conference targets elevator professionals that work in or around the college, university, government and public institutes. The yearly conference is a vehicle to promote excellence in design, construction and maintenance for all forms of vertical transportation. Eddie Morris (EU President and Elevator Program Manager for University of Virginia) believes as technologies, materials and business practices continually change universities need to ensure they have organization to facilitate the exchange of knowledge and technical expertise to properly build and maintain vertical transpiration that is safe, durable and efficient. Roll Tide! So, how did Alabama University come up with the now nationally known chant of "Roll Tide"? Funny you ask, I came across this article during my 5 minute search (Google is awesome, quora.com). Birmingham sports writer Hugh Roberts wrote an account of the 1907 Auburn game (50 years from being called the 'Iron Bowl') which had been played on a very muddy field. Time out: if you aren't from Alabama, you need to know this-Alabama has two soils: sand and clay. The sand is pretty. The clay? Well, the clay is brick-red. But this is no modeler's clay. In the summer, digging a hole in Alabama is like digging a hole in a concrete parking lot. In wet times, it's like digging a hole in peanut butter. Walking on wet Alabama clay is risky; you will eventually step off deep enough into it that the clay will suck the shoe right off your foot, no kidding. Alabama's white visitors' jerseys were getting stained brick red in the deluge/quagmire, and to describe the determined Alabama team that was a 3-to-1 underdog yet played Auburn to a 6-6 tie, Roberts wrote that the team resembled a crimson tide (an oceanic algae phenomenon in which the seawater actually turns a vivid red), repeatedly coming back for more. The name caught on with the more public and persistent voice of Zipp Newman, another Birmingham sports personality-but Zipp was in the Birmingham News, the big-time. Eventually, and no one knows when or by whom, someone started connecting the nickname with the event of the ocean's tide rolling in...inexorable, irresistible. Someone said Roll, Tide for the first time. There you go...your fun fact of the day. Being a Penn State alumnus, I have only one thing to say... "We are?!....PENN STATE!!" No, matter what team you're cheering for on game day, keep fighting the good fight. We're all in this together. Be safe out there, Travis
Proprietary Equipment - The True Cost
March 8, 2018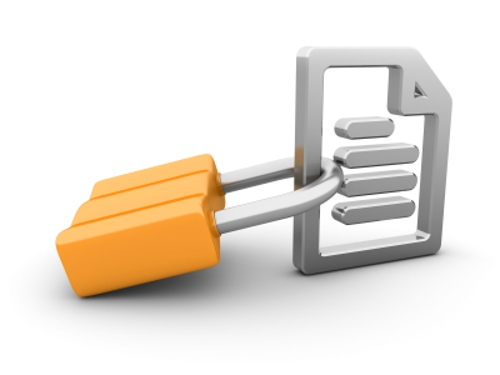 Alliance Elevator Solutions has honored their commitment to their customer, the independent elevator contractor and met with several architects throughout the country to spread the non-proprietary / open source message. Though many of the architects we had the pleasure of meeting with were fantastic folks, many were naïve when it came to the elevator, specifically the difference between proprietary and non-proprietary equipment. So, in preparation for our next round of meetings I collected my notes and prepared the following article, enjoy! Many government agencies, architects and elevator consultants are now openly questioning practices involving proprietary equipment that can lead to increased costs for building owners. This is especially applicable if your client/building owner is thinking about a modernization or new elevator. The following was taken directly from the NAEC website a few months ago: Members of the National Association of Elevator Contractors have observed over the last 50 years, a trend in the products and practices common in construction and modernization of elevators, that we believe can be contrary to the long term interests of building owner / managers - our customers. In an attempt to raise awareness of this issue, we have generated this document. (NAEC.org) The elevator industry, like most, is under increasing pressure to supply products and services at ever more competitive prices. Driven by this, and rightfully so, all companies have worked hard to develop products that are less expensive to manufacture and install. All other things being equal, a lowered delivered cost is definitely a benefit to everyone involved in an elevator project. If a building owner can buy an equivalent product or service at a lower price, that is a good thing, but too often we see a contractors lowered costs result in even higher costs for the building. With elevator systems, a savings at the initial purchase decision often results in substantial increases in cost over the life of the equipment. Equipment that is designed with only lower manufacturing and installation costs taken into account can result in higher monthly maintenance costs, and higher overall costs, because: - The products can be very proprietary. When this is the case, the building often finds that there are no other (other than the installer) contractors able / willing to bid on monthly maintenance. A contractor can take advantage of this lack of competition. - It contains dependent components. When this is the case, the failure of a single component of the elevator system can necessitate replacement of other components. - Components cost more. When a contractor has only one source of replacement parts, the cost of those replacement parts is likely to be higher. - When products are designed with the manufacturing and installation costs as the highest priority, they may not have as long an expected service life. (wordpress.com) The reality is that cheaper upfront prices for elevators may be a trap for long term true costs. At Alliance it is our hope that your client/building owner thoroughly study all options when considering their vertical transportation needs. Whether they are installing a new elevator, modernizing an existing elevator or pricing an elevator maintenance package, they should consider their costs carefully. Ask questions not only about the upfront prices, but also ways an elevator will affect long-term maintenance. Get several options before jumping in and always ask about proprietary parts and avoid them if possible. Alliance is fighting the good independent fight one elevator at a time, good luck and be safe out there. Travis
Did You Say Shorter Lead Times?!
February 26, 2018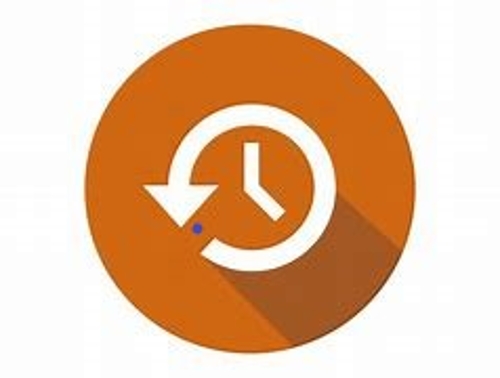 Did you say shorter leadtimes?! The elevator industry is hot right now, demands are at all-time highs! While other elevator manufactures are increasing lead-times to meet capacity challenges. Alliance Elevator Solutions decided to cut Engineering leadtimes by 20%! As of March 1
st
, Alliance Elevator Solutions will be taking 3 days off their engineering leadtime on all standard two stop elevator packages. How is this possible? Great question! Alliance Elevator Solutions once again partnered with our inhouse coding guru's and developed the first non-proprietary layout drawing print configurator. The process is simple! Start by taking a few short minutes by reviewing the specifications and prints of the project. Log into Alliance's ALPUS configurator and quote your project using Alliance's patented 4 step process. Once the job is awarded, log back in and confirm your quote and click on "Order Now" and BAM you just ordered an elevator! While you are preparing your Purchase Order to Alliance our Inside Sales Pros are preparing your project for Engineering. Once the PO is received and confirmed, within 24 hours, your Preliminary Layout Drawings will be waiting patiently on your APLUS configurator portal. The Alliance team loves a good challenge, cutting leadtimes while our competitors are increasing them, yeah it feels good to be a part of the cool club! Check back this spring...what if you could get all your preliminary drawings within 24 hours?! We're all in this together, be safe out there. Travis
Who is Coming With Me?!
September 15, 2107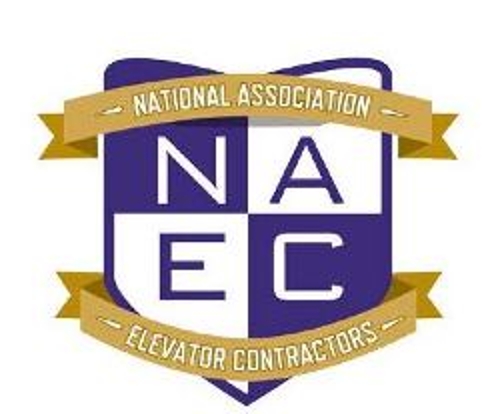 Who's coming with me! NAEC called an audible, elevator nuts we are going to Atlantic City! NAEC made the right call, thank you Teresa! Let's face it the fine folks of Orlando have bigger things to worry about than hosting an elevator convention. The 5% discount still applies! Looking forward in seeing you all September 25
th
and 26
th
in Atlantic City! Be safe out there! Travis
5% Off and a Trip to Orlando!?
August 6, 2017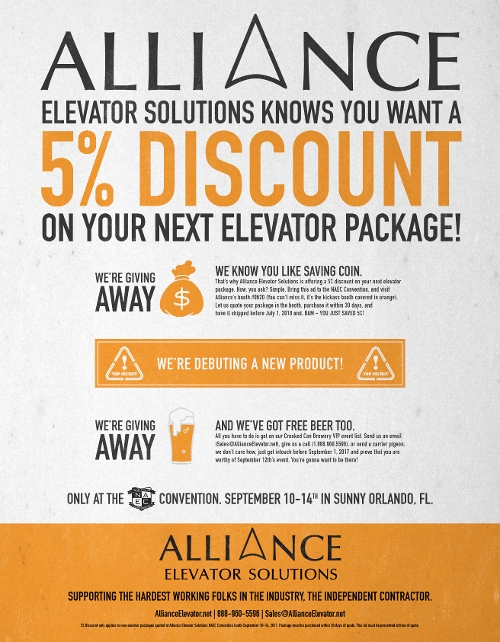 Did you know the NAEC Convention is less than a month away?! Amazing how the summer goes by so quickly...here in PA, the kids go back to school next week! This year's show is worth attending! First, it's in sunny Orlando, who doesn't love Florida weather? Second, Alliance is debuting a completely new product, who doesn't love new stuff to play with and third you could save 5% on you next elevator package! You read right, Alliance Elevator Solutions is offering a 5% discount on any commercial elevator package quoted at the show. Alliance's Sales Mechanics will be tapped into our APLUS configurator and quoting elevator packages in our booth (0620), so here is the deal... Advertising in Elevator World (EW) isn't cheap, I need to know if it works, so this is what I am asking. I ran an ad in EW in next month's edition (September). Bring that ad (physical ad from the magazine) to the Alliance booth, hand the ad to the Sales Mechanic before he or she starts the quoting process, order the package by October 16
th
and have it shipped before June 30
th
2018 and BAM you just saved 5%! Let's do the math.... Plane tickets to Orlando $400, hotel $600, food and spirts $500...so if my logic is close, the convention has a price tag near $1,500 smacker-roos...HOWEVER if you have a job on the hook and the material package is north of $30K bada-bing your Orlando trip just got paid for! 5% of $30k is $1,500! Having a week of education, spirts and good times paid for...now that's priceless! Oh, by the way you're not going to want to miss our VIP event, here is hint....craft beer, brewery, music, good times...should I go on?! See you in Orlando September 10
th
- 14
th
!! Be safe out there! Travis
Cabs in Stock!!
March 17, 2017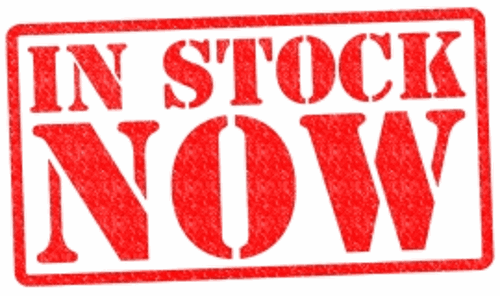 Friends, Alliance is now stocking steel shell cabs at amazing prices! All cabs ready to ship today!! Alliance now has the following steel shell cabs ready for immediate delivery! Stock cabs include the following pre-engineered cab specifications: • Canopy: 14ga Steel with white baked enamel finish; Escape hatch w/switch; 2sp fan • Lighting: Fluorescent fixtures mounted to underside of canopy • Ceiling: Drop aluminum channel frame and white polycarbonate panels • Cab Front: #4SS Clad transom and returns with space cutouts for stationary COP and lantern • Cab Door: #4SS Clad single skin panel - 84" high opening with aluminum sill included • Handrails: #4SS ½" x 2" flat rectangle tube (rear) • Walls: Standard height 8' with vents along base, BE black finished 16 ga. Steel with InstaFast joints; ¼" - ¾ " floor thickness • Cab transom designed for liner door operator (Fermator) Cab interiors, including cab laminates (standard Wilsonart) will ship in approximately 3-4 weeks after confirmation of purchase order. Need a door entrance or two...maybe 6 of them?...yeah we got them too! Alliance has negotiated expedited lead-times, 3-4 weeks, with our strategic partner on 7' (H) entrances in the standard clear opening widths; 36", 42" and 48". These entrances include the following pre-engineered specifications: • Doors: 16ga 1- ¼ " thick double skin door panel with emergency keyhole and safety retainers • Door Finish: #4SS cladding • Fire Label: UL 10B - 90 min. • Frames: 16ga. bolted construction; square 2" head & jamb trim; stackable style entrance • Frame Finish: 304 #4SS cladding • Sills: Groutless sill support with aluminum sill • Facia: 16 ga. Galvanized steel, up to 12' floor heights • Walls: 8" CMU or Drywall • Door Eqiupment: GAL or Fermator Alliance doesn't like lead-times either, call us today at 888 960 5596 don't waste another minute! Tick-Toc! P.S. Cheers! Happy Saint Patrick's Day! Travis
Here We Go!
January 31, 2017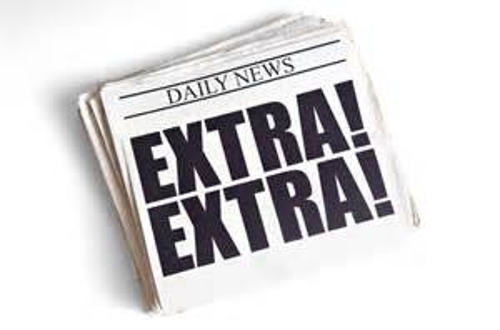 Friends, Happy belated New Year! It is a hard to believe January 2017 has come and gone. I wanted to type a quick note with regards to a few updates and give you a sneak peek to what's in-store for Alliance and its friends in 2017. LU/LA - FUSION Alliance Elevator Solutions is proud to introduce the FUSION, our first Limited - Use/Limited Application commercial elevator. Under $24K in many cases, the FUSION is the perfect blend of commercial grade equipment engineered specifically for low use applications. Schools, churches and low rise commercial buildings are just a few of the ideal applications taking advantage of the simplistic design. Custom cab sizes, premier fixture choices and various finish options allows the FUSION to compliment the surrounding decor seamlessly. Using an industry leading drive system and exclusive Smartrise controls, the FUSION will provide years of reliable service...it's a no brainer guys! Cost Reductions I would like to thank all of our customers who purchased an ADVANTAGE hydraulic elevator package in 2016, I really mean it! With your continued support and business, my team and I were able to negotiate better costing on a majority of our inbound hydraulic material components. Therefore, it gives us great pleasure to announce a 5% cost reduction on all new ADVANTAGE orders, booked after February 1
st
2017. We couldn't have done it without you guys, THANK YOU...now what are you waiting for, follow-up and go get those orders! Hydraulic MRL I have squawked about a true MRL hydro for over a year. Well, I am pleased to report the Alliance design team just sent the new design to testing...so far so good! The testing schedule still has us on track to debut the product line at the upcoming NAEC show in Orlando this coming September....for those gearless MRL customers you'll be the first to lay eyes on our controller and disconnect arrangement which is cleverly tucked inside the second story landing wall....pretty cool stuff! Planning Guides Last but certainly not least. I'm not sure how well the Sales team has spread the word with regards to our Planning Guides, so I thought I better say something. Though we have our handsome Alliance branded planning guides available we also offer customer branded planning guides, at no charge! Simply purchase one elevator package and I will print 50 copies of personalized Alliance planning guides, sporting your logo and colors on the cover....take that "Kone" we got pretty marketing stuff too! As an Alliance customer you have the ability to quote standard and non-standard hydraulic packages online through our APLUS configurator, log in and take a look at this industry changing tool...go ahead and brag to your customers that you can turn quotes around within minutes, they wont mind! I almost forgot, here are the upcoming conferences or shows we have penciled in the books for 2017. Tell me you actually read this letter and the first round is on me!: 1. 2017 NAEC Educational Conference, Scottsdale AZ - Independent Contractors 2. ECNY Showcase, NYC (April) - Independent Contractors 3. BOND 50:120, La Jolla, CA (May) - Architects 4. Elevator U, Charlottesville VA (June) - Architects / Facility Management 5. NAEC Show, Orlando FL (September) - Independent Contractors Until I see you on the road... be safe! We're all in this together, Travis
MAD, A smarter way!
December 22, 2016

Wow, Christmas is in 3 days!...shopping done yet?...well we still have 4,320 minutes right?! I hope this letter finds you in the Christmas spirt....present buying, holiday travel and asking yourself "why" did I need that night-cap at 11:34PM...oh where's the aspirin! ? I wanted to send a quick note and share with you that Alliance is pleased to announce our partnership with MAD Fixtures. MAD Fixtures is a joint venture between DMG - a market leader in Europe for elevator fixtures, and Mainline Elevator, a Canadian custom car interior manufacturer. The companies initially came together in 2005 to advance elevator fixture modernization in North America and bring impressive innovations to the market. Now that I got the corporate sales pitch out of the way, I need to tell you why I think MAD Fixtures is the smart choice for Alliance Elevator Solutions and our customers, one word... innovative. MAD has developed an online website coupled with an App. that is "first-in-industry" technology. The old way... Its December 23
rd
and your service mechanic arrives to the building, the last job of the day and right before he is off to start his Christmas shopping. Before he jumps on top of the car he notices the first floor call button in the COP is burnt out and the PI is dead. The car isn't on the "Should have been moded years ago list" so the service mechanic is unfamiliar with the fixture manufacture and is off to the machine room in search of the prints and hopefully a fixture PN. As he steps out of the machine room, after jotting the PNs down on the palm of his hand, the building maintenance engineer stops and takes 20 minutes bragging to your mechanic about the diamond earrings he got for his girlfriend...half way through the love story your mechanic realizes he hasn't bought jack for his girl and excuses himself from the misery of conversation. Now, he has been at the building for 30 minutes and he feels the pressure of being behind on the service call. In a haste, he pulls out his phone and checks to see when the jewelry store closes...he has 40 minutes! He does a quick scan of the car top and pit...everything looks fine from the landings, he signs the book and off he goes. The last thing between him and Christmas bliss is calling in the parts order, one new call button and PI. It's now dark outside, he climbs into his van he dials the office and after waiting on hold for a few minutes he finally gets the parts guy. While listing to the holiday cheer music marathonic on hold the mechanic has blown through 1 stop sign and damn near ran over "grandma". The tension builds, he knows he is running out of time....the mechanic has to pull over to read the PNs he jotted down, he turns the light on flips his hand over....."NO!!!!!!!!!!!" to his disgust the ink has whipped off and the PNs are gone..... Bah humbug! The smarter way...the MAD way... Its December 23
rd
and your service mechanic arrives to the building, before he walks through the front door he clicks on "Place Your Order" and closes the Amazon website...with guaranteed free overnight delivery he knows his girl will be taken care of Christmas morning. He arrives to the elevator and notices the first floor call button in the COP is burnt out and PI is black. He remembered hearing that all MAD COPs have a QR code in the inside of the COP. He simply peels off the COP cover and notices the QR code in the bottom right of the COP box. He pulls out his smartphone, after noticing his Amazon Order Confirmation email he taps on the MAD App. icon and snaps a picture of the QR code The App. pulls back the jobname, prints and PN list. He has the option of ordering the parts right then, but he elects to copy the PNs and pastes them in a text back to the parts guy. Knowing his girl is taken care, the parts are ordered he takes the next hour servicing the car....as he wipes down the rails from the top of the car he overhears the maintenance engineer boring the receptionist about some diamond earrings...chuckling to himself he appreciates the fact he is on top of the car and not stuck in that conversation. After a thorough inspection/service and while singing "Jingle Bells" he signs the book. As he jumped into his van he noticed how beautiful the sunset was, he text his girl a smiley and beer glass emoji...followed by "I'll be home early.....Merry Christmas!" Cheers to a smarter way!...because we all like getting home a little earlier this time of year. Don't worry, you have 4,315 minutes to find that perfect gift...you know where I shop, free delivery! We'll shoot out some details early next year, till then... Have a very Merry Christmas and SAFE (we're elevator guys I know how we drink!) New Year! We're all in this together, Travis
Alliance has followers!
November 11, 2016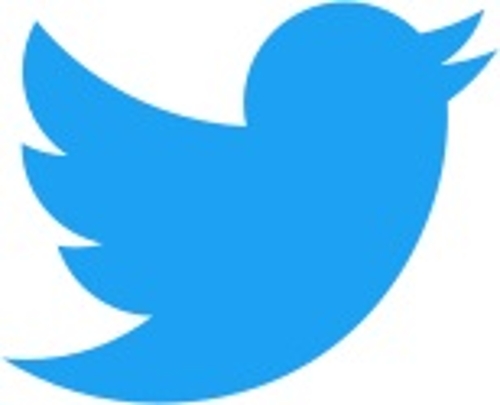 Tweet...Tweet, not to be confused with chirp...chirp, we're not talking about birds silly! We're talking about social media! Simply amazing how social media has changed the way we communicate, professionally and personally. Though I just opened a Twitter account a few weeks ago...I'm hooked! Twitter is where people connect with their passions, share their opinions, and find out what's happening in the world right now...so basically we get to see what other elevator nerds are doing, cool right?! FYI... because people are in a discovery mindset when they're on Twitter, they're open to interacting with new businesses. So, for all of us small businesses, we got to get our Twitter on, it's a great way to build your brand...so tweet...tweet! We're all learning together! Travis
NAEC Convention 2016!
September 6, 2016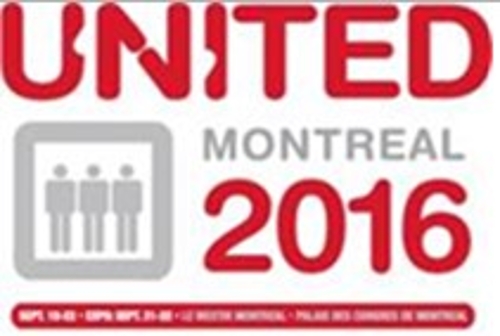 The NAEC show is less than two weeks away!! Teresa and the NAEC gang has selected another great venue, Montreal here we come! Montreal is a fantastic city and the Alliance team is looking forward to introducing our brand new APLUS configurator to our northern friends. APLUS has been totally reengineered to include, standard and non-standard quoting, standard and non-standard ordering and the capability of standard print generation. As a reminder, my class is Thursday (12:15pm to 1:15pm.) This year I will focus on current construction techniques and their effects on the Independent elevator contractor. If you own or manage and independent elevator company, you really need to attend this class. If you cannot make it, swing past our booth #1424, I will be happy to catch you up. Remember your passport, see you soon! Travis
Another Miami-Dade Public School Contract!
June 29, 2016
Alliance is pleased to announce another Miami-Dade School contract! Melrose Elementary is the latest of many projects awarded to Xpert Elevator Services. Xpert has been servicing and installing elevators throughout the South Florida area since 2007. Miami-Dade County Public Schools have chosen Xpert from a long list of elevator professionals to install a number of elevators throughout the county. Alliance is proud to support Xpert in this initiative. Alliance would like to offer a special thanks to Dean, Angie and Erika for assisting us in the development of Miami-Dade Public School elevator specification, great job team! Together, Alliance and Xpert is spreading the independent's message, one elevator at a time. Travis
Engineering Department is Growing!
March 29, 2016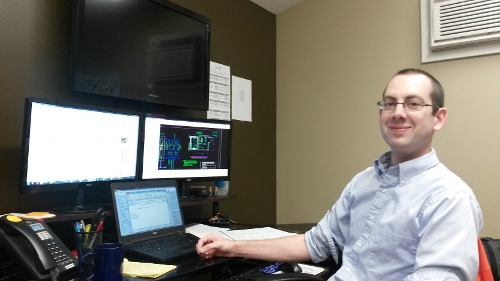 Welcome aboard Andy!! Alliance is excited to announce a new member to their Engineering team, Andrew "Andy" Evensen! Andy graduated from Drexel University in 2009 with a Bachelor's of Science in Mechanical Engineering. Since graduation Andy has worked in the aerospace and laser industries. Alliance is welcoming his outside prospective to the vertical transportation industry and is excited to embrace the new technologies he offers. Alliance will harness these new ideas and fuse them with in-house "tribal knowledge" of field operations, to design a new hydraulic MRL and value engineer the popular EDGE gearless MRL. Alliance understands "Machine Room-Less" designs are the future of low to mid rise building designs. Hiring Andy, is proof to our commitment...Alliance Elevator Solutions is investing for the future, today. We're all in this together, be safe out there. Travis
Alliance Meets with VDA!
February 16, 2016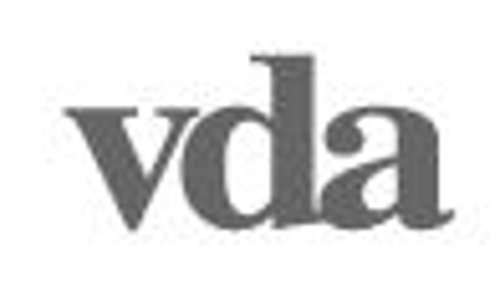 Last week Alliance teamed up with Liberty Elevator Corporation in Manhattan, NY and had the privilege to share industry insight with VDA during their monthly staff meeting. Alliance recapped their current success in the 5 boroughs and shared the challenges the open source elevator industry has faced during the various stages of the MRL's life cycle, i.e. installation, service and replacement. VDA is one of the most recognized elevator consultant groups in the country. VDA has worked with the building community's most prominent architects, engineers and developers. VDA has guided many successful construction professionals through many of the country's prestigious projects e.g., The Statue of Liberty, Citi Field, Southeast Financial Center and 11 Time Square to name a few. Their consultants are continually up to date on new technology, manufactures, regulations and design trends. VDA ensures your new construction project planning will go smoothly and their involvement will guarantee a building that meets everyone's diverse standards. Alliance would like to send out a special thanks to Liberty Elevator for giving Alliance the opportunity. We will continue to educate industry professionals on the value and knowledge the independent elevator contractor brings to the job site...one project at a time. We're all in this together. Travis
VDA's homepage
Stock Cabs!
January 19, 2016

Need a cab in a hurry?! Why wait! Alliance has teamed up once again with Columbia Elevator Products to stock standard cabs! Starting January 1
st
Alliance is now stocking all standard capacities (2100 lbs. - 4500 lbs., front opening only). The cabs are paired with a Fermator liner belt operator to ensure a quick and efficient installation. Contact Alliance Elevator Solutions right now for details, simply start an online chat or call 888 960 5596 for details.
A Special Time of Year
December 18, 2015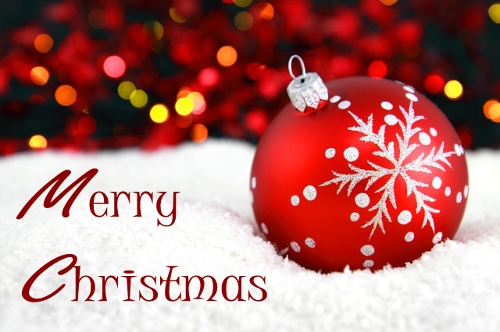 Christmas 2015 is among us! Since Alliance opened in March 2012, each year evaporates into the next one blink at a time. I guess I find myself so busy chasing new business and managing old that I forget to take a few minutes to think about "why". Why-in-the-world did my partners and I feel opening a 100% non-proprietary elevator company was a good idea? Looking back, of course we felt like we could better serve the independent elevator market... but more importantly we all wanted to provide a better way of life for our families. Yet with travel, long hours and overall stress of the construction industry it has become so easy to forget the "why" we do it in the first place. This time of year has a special way to quiet the ring of the cell phone, slow the incoming email and pushback the upcoming start date. Please take advantage of this once a year opportunity to remember "why" you do what you do. Best wishes to you and your family, Travis
Direct Replacement for the Leroy Somers MRL Machine!
December 17, 2015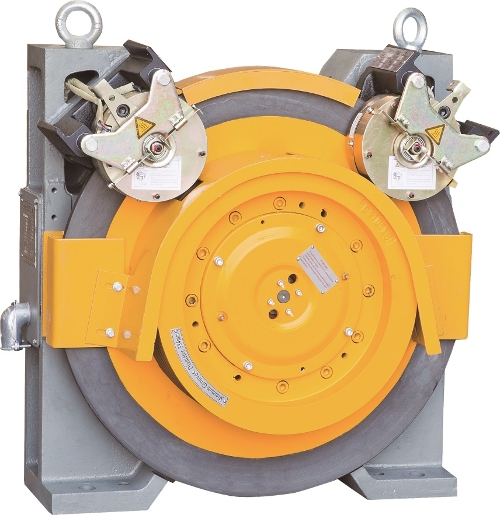 Alliance Elevator Solutions, Delaware Manufacturing and Torin International have teamed up to engineer direct replacement packages for the Leroy Somers MRL Packages. On October 12
th
of this year a statement from Commissioner Chandler office (NYC) was released with regards to the inspection and possible replacement of the Leroy Somers Z2-Z3 MRL machines. This statement can be found at: http://www.nyc.gov/html/dob/html/news/pr_elevator_finding_bk.shtml. If you have a need for a DIRECT replacement please do not hesitate to contact AES' Sales Department at 888.960.5596. Be safe out there, Travis
Happy Turkey Day!
November 25, 2015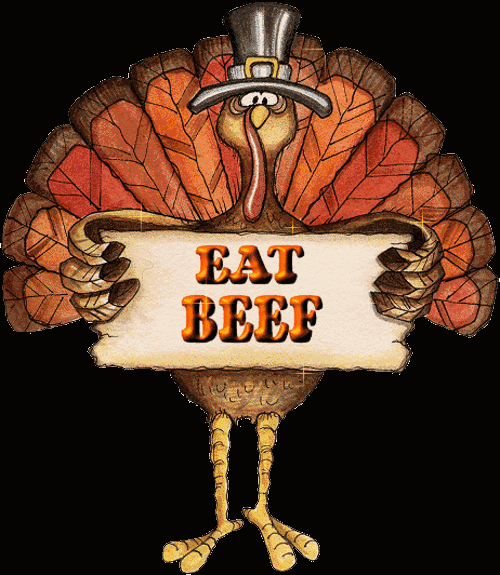 Gobble, Gobble! During these hectic days of holiday schedules, construction lead times and job site delays it can often be difficult to find a quiet time to contemplate and reflect, not only on our blessings, but also on the concept of what it means to be thankful....let me help you with that.... If you are reading this... Congratulations you're alive, be thankful! Cheers to breathing! :) On a more serious note, The Alliance team is truly thankful for all of our friends, family and customers that have supported us over the last 4 years. Each conversation, hand shake or purchase order gives us the fuel to keep moving and the motivation to be better, Thank you! Happy Turkey Day! Travis
Alliance is Reaching Out - Arc-US!
October 20, 2015

Arc-US is North America's leading architect forum. It brings America's top architects together in one place for 4 days and 3 nights. It provides the most effective platform possible for suitable supplier companies to get to know the senior decision makers of the big architectural firms with major construction projects throughout North America and Canada. Through its system of pre-arranged one-to-one meetings, it gives America's top architects a valuable opportunity to get to know their peers on neutral ground, to acquire an abundance of fresh industry knowledge and to develop relationships with the most innovative and capable suppliers in the region. Here we go!
Ellis Island, Wow!
October 20, 2015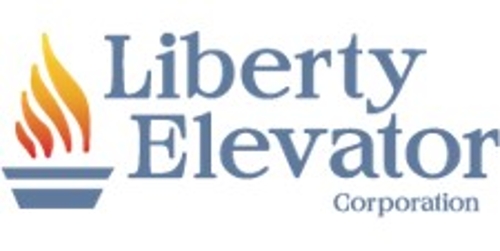 Ellis Island, wow what an amazing project! Liberty Elevator Corporation, announced earlier this month Alliance Elevator Solutions (AES) was awarded the Ellis Island modernization project. AES was honored to become a part of the rich history of this iconic landmark. From 1892 to 1954, over twelve million immigrants entered the United States through the portal of Ellis Island. Hurricane Sandy's flood waters caused approximately $77M worth of damage in October of 2012, $59M of that being to Ellis Island. The four elevators servicing the island were badly damaged, to the point where only one could be repaired and returned into service. AES was asked to engineer a custom overhead arrangement to fit in the existing overhead dimensions. Two of the four hoistways were originally designed to accommodate low overhead hydraulic elevators. The new specification called for gearless MRLS. Though an excellent specification for the condition (majority of the equipment housed in the overhead, far from flood waters), MRLs traditionally require more overhead to accommodate the permanent magnetic motor. Liberty and AES worked closely with The National Park Service and Perini Management Services to develop a custom non-proprietary MRL group one arrangement designed specifically to accommodate the existing 13'2" overhead. After hours onsite and days in the office the AES' team developed an arrangement utilizing the low profile of the Torin machine (provided by Delaware Elevator Manufacturing) and custom built cab designed by Columbia Elevator Products. The project is slated for completion in the Spring of 2016, keep checking back... I'm already excited to write the follow-up article. Travis
NAEC Show 2015, Boston are you ready for us!!
September 5, 2015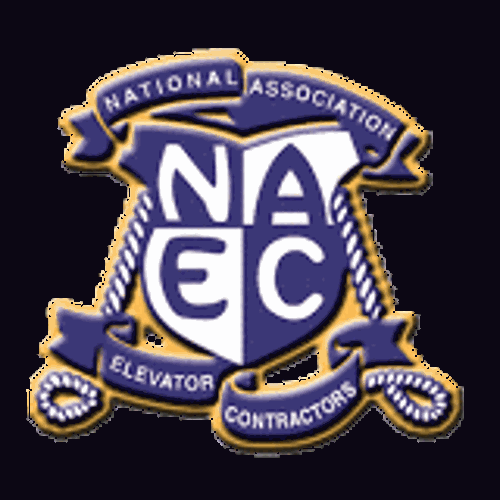 The NAEC show is literally right around the corner, Teresa and the NAEC team has selected another great venue. I was in Boston last month, and what a great city! Just don't park on the shoulder of the interstate, it's actually a passing lane during rush hour, what city does that!? :) As a reminder my class is Wednesday (1:30pm to 2:30pm.) This year I will focus on the non-proprietary Gearless MRL market. If you need to find a way to become more profitable installing gearless MRLs like so many of my customers you really need to attend this class. If you cannot attend, swing past our booth, #865. Boston here we come! Travis
Columbia Elevator, 50 Years!!
May 26, 2015

COLUMBIA ELEVATOR CET TRAINING AND 50
TH
ANNIVERSARY CELEBRATION! WHO: You, Your Mechanics, Your Sales People WHAT: CET Training with Continental Breakfast, Snacks, and Lunch provided throughout the day. WHERE: Columbia Elevator Products, 380 Horace Street, Bridgeport, CT 06610 WHEN: Thursday, August 6, 2015 - 7:00AM We cordially invite you to a full-day CET credit program including a tour of the facility as you move through each station of training. Covered subjects include: Controllers presented by SmartRise; Hydraulic Elevator Packages presented by Alliance Elevator Solutions; Fixtures presented by Innovation Industries; Cabs, Entrances, Door Operators and Conversion Kits presented by Columbia Elevator Products, Lighting presented by Man-D-Tec and Light Curtains presented by SCS. A preliminary headcount is appreciated, please RSVP to grace. greco@columbia-elevator.com. (Please advise if you are planning on traveling in on August 5
th
as we have arranged a special rate for accommodations booked at a local hotel.)
Thank You!
May 22, 2015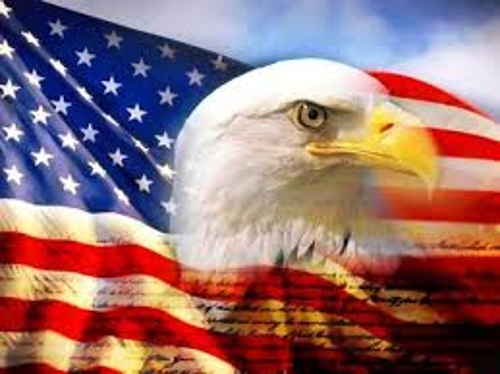 Thank You! As the Alliance team members wrapped up for the Memorial Day weekend and started gearing up for their holiday, we took a few moments to remember those who made it possible. As an Air Force veteran I use to love whenever people would stop and thank me when I was on active duty for my service. It wasn't until years after I hung up my flight suite that I truly appreciated what those before me accomplished. I challenge each of you to discover what Memorial Day really means...it shouldn't just mean the kick-off to the summer or a day for BBQs and friends...it should be more than that. We live in the greatest country in the world and many gave the ultimate sacrifice to make that possible. Before the Igloo is topped off with your favorite 12 oz. beverage and the smell of Coppertone fills the air, take a moment and remember those that made your holiday weekend possible. Be safe out there. Travis
Making it Easy!!
May 22, 2015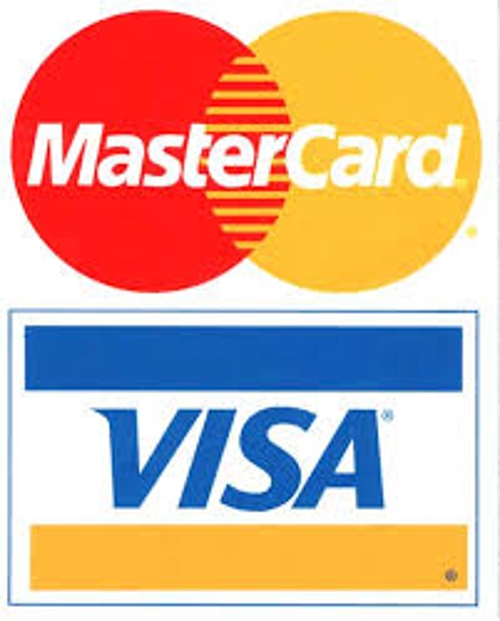 Making it Easy! Alliance Elevator Solutions is now accepting most major credit cards! Over the last few months we have noticed an overwhelming response to our market survey. Through our survey, we discovered that our customers need a more convenient way to pay their deposits. Therefore, starting June 1
st
Alliance will be happy to accept most major credit cards. The last thing we want to do is to slow down the manufacturing process...quicker into manufacturing, quicker to material delivery and most of all.... quicker to our independent contractor's pay day! We're all in this together. Travis
AIA Convention!
February 16, 2015

AIA Here we Come! Alliance has committed to the 2015 AIA Convention in Atlanta. President Bill Clinton is kicking the convention off May 14
th
and the Alliance team will be ready. In preparation for our inaugural AIA visit, Alliance team members are busy drafting new educational brochures and installing the finishing touches on our APLUS online print configurator. Our Engineers are working diligently on the new ADVANTAGE Hydraulic MRL, with any luck we will debut at the show. Our goal is to promote our non-proprietary products but more importantly educate Architects and Consultants on the power of the Independent Elevator Contractor....wish us luck! Cheers! Travis
Happy Holidays!
December 24, 2014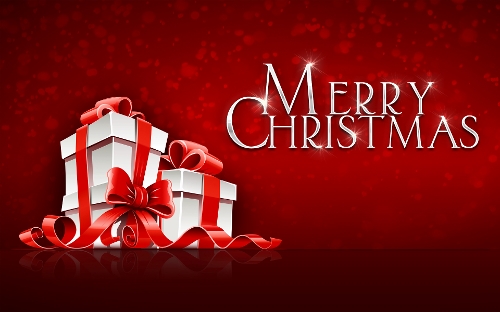 Happy Holidays from the Alliance Team! I know this little holiday cheer message isn't exactly what you were looking for this year, but we were afraid the ice would melt if we tried to ship your favorite holiday cocktail! On a more serious note, everybody here at Alliance truly appreciates our customer's business and would like to say "thank you" for trusting us. Here at Alliance, 2014 was a year filled with excitement...the launch of the EDGE gearless MRL, growth...doubled sales dollars over the previous year and a bunch of learning opportunities...which in keeping with the holiday spirit we won't mention. :) We understand our independent elevator contractor has a number of options for prepackaged 2100-4500 lbs., commercial elevators, and we again thank you for choosing Alliance in 2014. Please do me a favor, take the time to appreciate the season and all those you love, the elevator, contractor or building owner aren't going anywhere...they need you as much as you need them! Cheers! Travis
Happy Thanksgiving!
November 25, 2014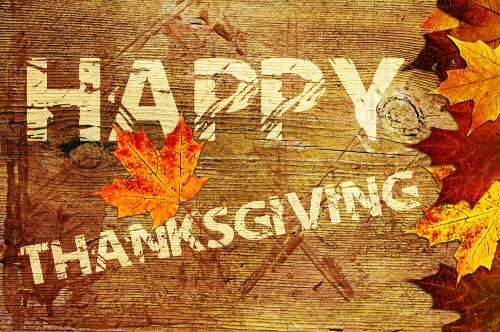 HAPPY THANKSGIVING! I just wanted to touch base and let you know Alliance's holiday schedule. Alliance Elevator will be closing early Wednesday (1:00 PM EST) the 26
th
to observe the Thanksgiving holiday, we will remain closed until 7:00 AM December 2
nd
. December 1
st
is the first day of the PA deer season...I wouldn't have a soul in the building if I didn't declare it an Alliance holiday, my guys take their beer drinking...I mean their deer hunting seriously :). On a more serious note, if you have an elevator emergency do not hesitate to contact Shawn Norcross at 717 552 3804 or myself at 717 816 8429 during the break. If we don't have a Boone and Crockett in the scope we'll be sure to answer...take care and have a wonderful holiday, be safe out there. One last thing, watch for my next news item... Alliance is about to launch something big...stay tuned! Travis
2014 NAEC Convention...WOW!
September 17, 2014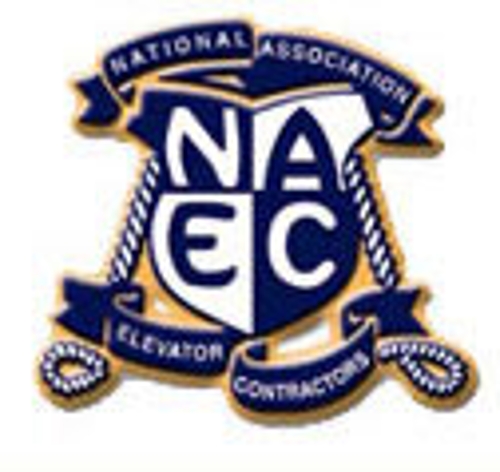 What a great show! I want to thank Teresa, Kerrie, Faye, Shawn, Amanda and the whole gang at the NAEC; the 2014 NAEC Fall Convention was a fantastic success. Alliance debuted the EDGE: the sleekest gearless MRL on the independent market, boasting overheads less than 14'. Also, I want to thank Pam, General Manager, and the complete wait staff at the Lone Star Café. The Lone Star Café was the perfect venue for our 3 hour VIP event which brought in over 130 of Alliance's closest friends and customers. Lastly, enough cannot be said about Shawn Powers and the hard work and dedication of the Ascensor Elevator team. Shawn and his team worked countless hours to have the highly customized Alliance elevator ready for the VIP event....THANK YOU! 2015...Boston, yeah we'll be there! Travis
Who's in for a Road Trip!
June 13, 2014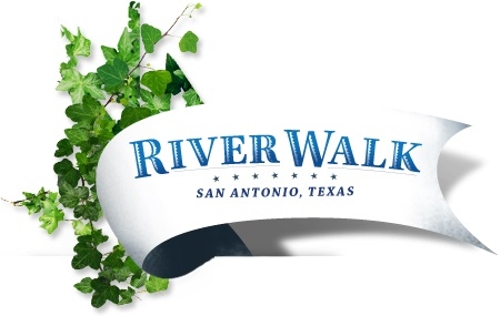 Who wants to go to San Antonio?!? Alliance does! Alliance just marked the calendars for Sept 8-11
th
. The NAEC is taking over San Antonio for the 65
th
Annual Convention and Exposition. Alliance is excited to once again be exhibiting at the show, booth 949. Travis is also teaching a course, "The 5 Step Guide to the 70 Hour Hydraulic Installation". The course offers a clear overview of a proven 5 step process on how to install a 2 stop hydraulic elevator in less than 70 hours. The course received great reviews at the NAEC Spring Educational Convention in Fort Myers this past April, so we had to bring it back. Hope to see you there!
On the Road Again!!!
April 9, 2014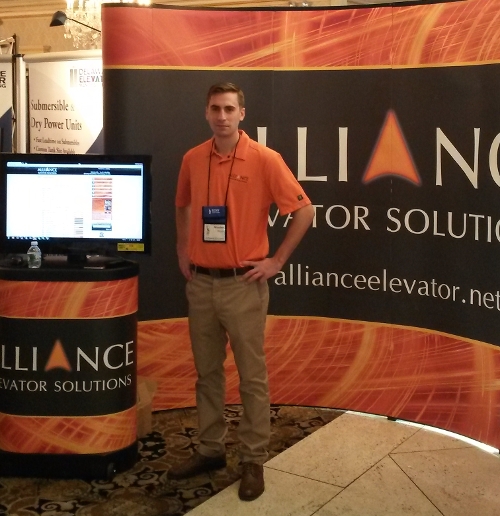 Today Alliance made their way to the Big Apple for the 2014 ECNY Supplier Showcase. This year's event hosted at the beautiful Villa Barone Manor was an absolute success. Alliance was one of many that had the opportunity to display, the placed was packed!. The event was fantastic! Bobby D and the boys did a great job! Already looking forward to next year!
Alliance is Teaching in Fort Myers!
January 30, 2014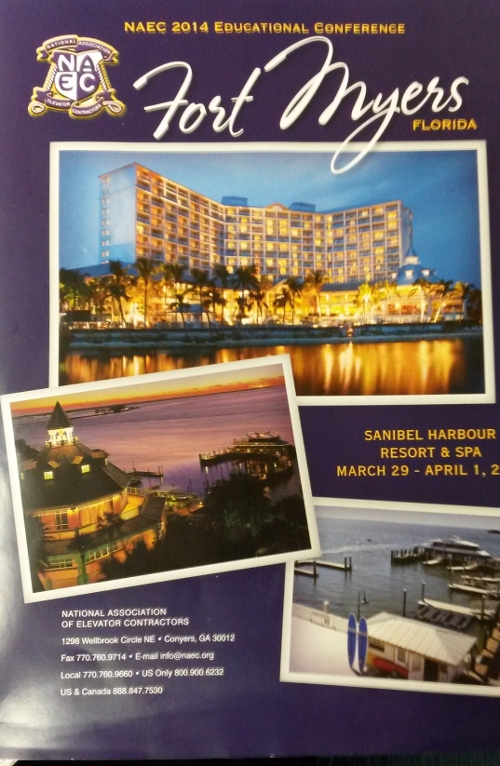 How does Fort Myers sound in March?! Alliance's own Travis Hall has been selected by the NAEC to teach at the upcoming NAEC Educational Conference in Fort Myers, March 29
th
- April 1
st
. Travis' course "Installing Hydraulic Elevators Quicker than the OEMS" provides guidance on how to install 2-5 stop hydraulic elevators quicker than the large OEMs. Alliance will share processes that have allowed their customers to be competitive in the new construction market. We won't disappoint, bring your years of experience and allow us to fuse our modern step-by-step processes to your current new construction protocol. Once again you can get excited, more importantly competitive in the new 2-5 construction market.
Need to Get Higher!?!?!
December 26, 2013

What did you think I meant?!?! I'm talking three stage jacks of course. Alliance now has a fully engineered 3 stage jack package. Our unique design offers a holeless application up to 50'. Alliance's exclusive package, designed by the hydraulic and jack sorcerers at ITI Hydraulics and DL. Martin Co. utilizes a simplistic but advanced engineering design. The "follower" guide rail simply uses a patent pending bracket system which quickly attaches to the rail bracket, saving the mechanic hours in the field. We are working on standard prints and hoistway dimensions now...check back soon!
Happy Holidays!
December 20, 2013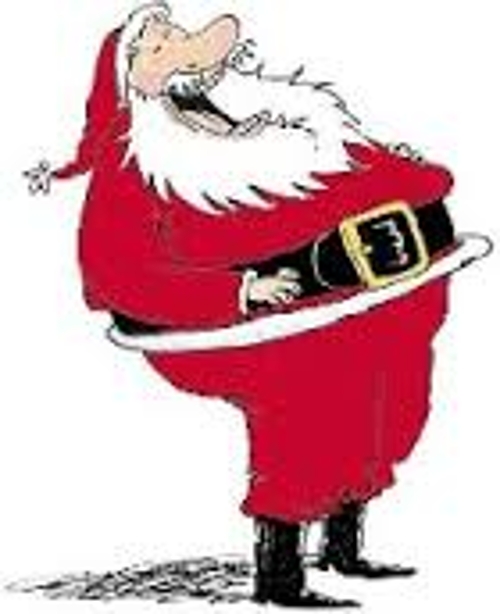 Happy Holidays from the Alliance team! We came across this quote while doing a little holiday shopping and we couldn't agree with Mr. Carson any more.... From the "The price of Christmas toys is outrageous -- a hundred dollars, two hundred dollars for video games for the youngsters. I remember a Christmas years ago when my son was a kid. I bought him a tank. It was about a hundred dollars, a lot of money in those days. It was the kind of tank you could actually get inside and ride in. He played in the box it came in. It taught me a very valuable lesson. Next year he got a box. And I got a hundred dollars' worth of scotch." ~ Johnny Carson Take the time to appreciate the season and all those you love, the elevator, contractor or building owner aren't going anywhere...they need you as much as you need them! Salute! Travis
New Linear Operator!
November 26, 2013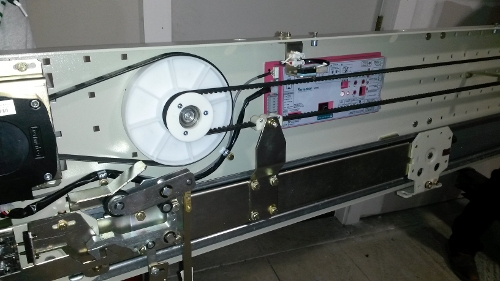 New Operator in Testing! Alliance is excited to announce that our new linear belt operator is now in testing. The Fermator operator has been specifically built for the North American market place. Heavy duty components are found throughout the operator: from its robust clutch, which allows the mechanic to split the car from the hatch doors to its easy to use control modular....oh did we mention it will be pre-mounted to the car transom saving costly hours in the field...tic-toc..time is money!
EMR is Awarded Hillside!
October 10, 2013

EMR does it again! This time EMR chose the ADVANTAGE holeless package for the new renovation project at Hillside Academy for Excellence (Hillside). Hillside is an academy for the talented and gifted children, located in Garland, Texas. Hillside offers a rigorous curriculum as well as an enriched art and music program. In 2008 Hillside earned the distinct honor of being on the Texas Business Education Coalition (TBEC) and Just for the Kids (JFTK) Honor Roll for four consecutive years...Great job EMR...Go Eagles!
NAEC SHOW - BOOTH 537!
August 14, 2013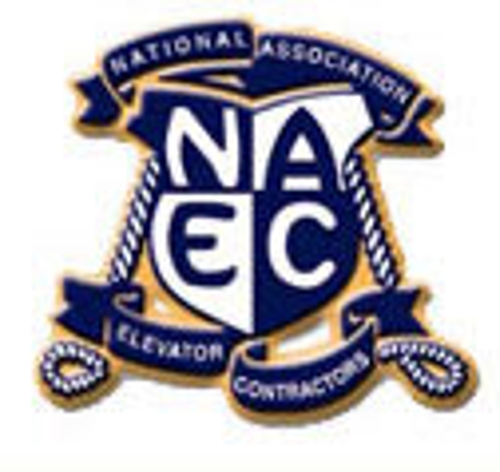 You Going!?!? Hopefully your reservations are made and the accommodations are set for this year's NAEC show in Tampa September the 24
th
-25
th
. I think Teresa and the gang over at the NAEC picked a wonderful location for this year's convention, I know the Alliance Team is looking forward to it. Alliance's ADVANTAGE package will be on full display this year in booth 537. Our team will be there to answer any questions that you might have with regards to our "APLUS" online configurator, or even our 7 day installations. The ADVANTAGE's all new cab, entrance and operator will be on display as well. Oh, I almost forgot...we have BEER! ;) Hope to see there! Travis Hall
Port Elevator Secures Project!
July 2, 2013

Congratulations to Port Elevator of Williamsport, PA! Port, the largest independent elevator contractor in Pennsylvania and a leader on non-proprietary education, was just awarded the Pines Assisted Living project in Abington twp., PA. Port was able to secure the bid by utilizing many of the labor saving features engineered into ADVANTAGE 4000 lbs. Hydraulic Model Elevator Package. With 23' of travel, this duplex was a great opportunity to try Alliance for the first time...The Alliance team wants to say, THANKS!
Port Elevator's Website
Penn Elevator awarded another Central Pennsylvania project!
May 17, 2013
Gennaro Disomma, an upscale Italian restaurant located in downtown Lancaster, was awarded to Mike Wood and Penn Elevator earlier this spring and construction is nearly complete. Penn Elevator a leading independent in central PA chose the ADVANTAGE 2500, complimented by the DL Martin Inground jack for this 4 stop application. Congrats Mike!
Landmark Elevator Saves the Veterans Thousands!
March 5, 2013

Landmark Elevator, Inc. was just awarded the VA Welcome Home Center in Hagerstown, MD. Landmark elected to specify our ADVANTAGE 2500 lbs. in-ground package. Because of recent budget cuts on the project, Bill Block Jr. elected to retrofit an existing jack to our sling and platform, therfore squeezing the project into its shrinking budget. Due to Bill's ingenuity combined with Landmark's experience, thousands of dollars were saved...can I get a ooh-rah!
Company Website
Alliance is the "Spot Light" Company in Elevator World!
December 14, 2012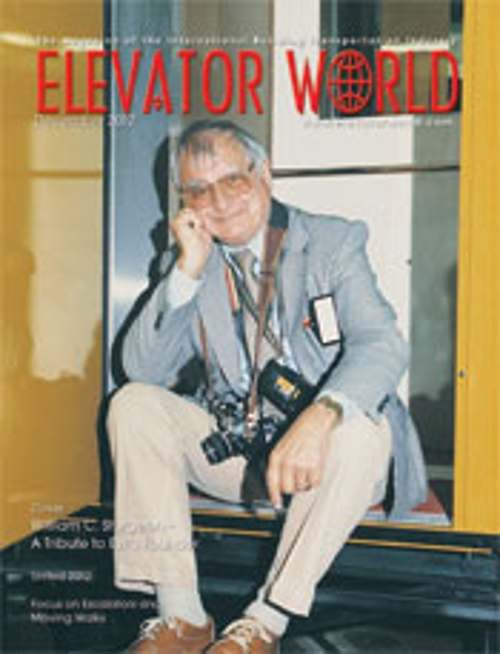 After just a few months after the ADVANTAGE Hydraulic Model Elevator Package debuted at the NAEC Convention in Atlantic City, Alliance was the "Spotlight" company in the most recognized trade magazine in the elevator Industry, Elevator World. The article was published in the December's 2012 issue (72p.) and highlights how, after months of R&D the ADVANTAGE package and Alliance came into existence. Read the complete article by clicking on "EW Article" under the Documentation/Sales-ADVANTAGE icon of our website... you can at least look at the pictures! :)
Bison Elevator Wins DePaul-Riverside!
November 20, 2012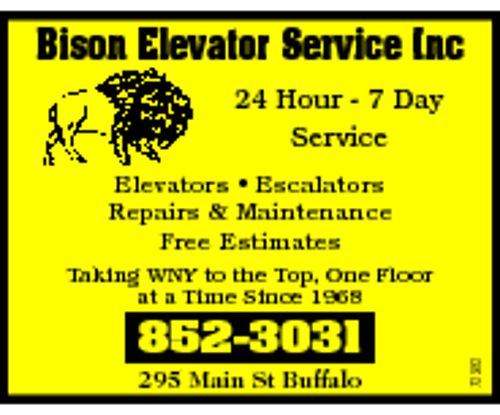 Another win for the good guys! Bison quoted the 3500lbs ADVANTAGE three stop model elevator package and won the DePaul-Riverside project. Bison has been doing an excellent job servicing the Buffalo and surrounding western NY area since 1968. Great job!
Great Lakes Elevator Grabs Another Job!
October 8, 2012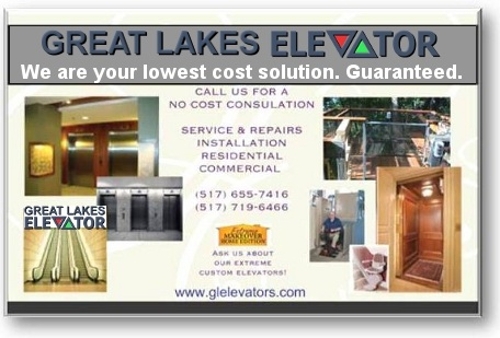 Great Lakes Elevator (GLE) was just awarded the Fantastic Finds project! With over 16' of travel Great Lakes elected to go with the 2100 ADVANTAGE package with stile extensions. The Alliance Team would like to thank Scott and Andy for their business. Though this is GLE's first package with Alliance we will do everything in our power to make sure it is just one of many....THANK YOU GLE!
DEBUT - NAEC BOOTH 737!
August 15, 2012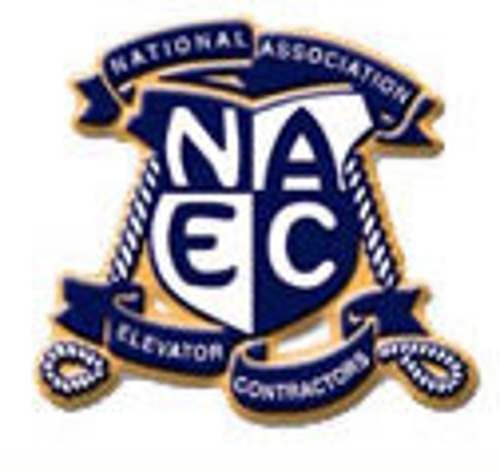 AES is proud to announce the debut of the ADVANTAGE hydraulic model elevator package next month at the NAEC Convention in Atlantic City. The ADVANTAGE is the first true non-propriety, plug & play model package solely focused on the hardest working people in the elevator industry, the independent elevator contractor. The Advantage will be on display the 12
th
and 13
th
at booth 737. Stop by the booth and enter to win an installation kit valued over $500 while sipping on a complimentary cocktail!
Another one for the Delaware Team!
May 15, 2012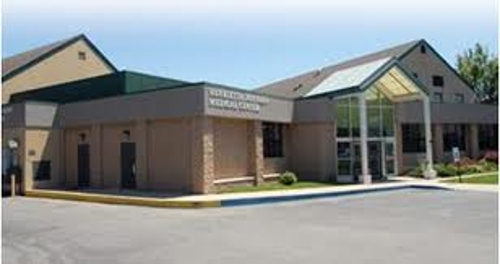 Delaware was awarded yet another hydraulic elevator project. Henretta Johnson Medical Center, Wilmington DE is the newest job on a growing list of projects where Delaware has chosen Alliance Elevator Solutions to provide the complete material package...great job DEI!
Another Advantage Install Scheduled for this Summer.
April 18, 2012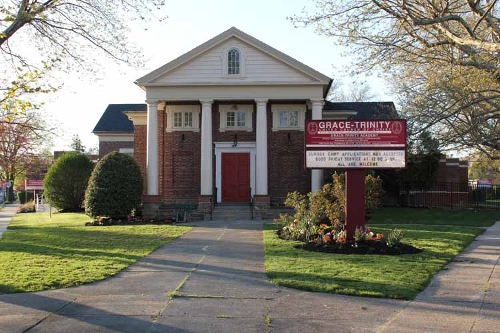 Alliance Elevator would like to congratulate Delaware Elevator (DEI) for being awarded the Grace Trinity job in Philadelphia, PA. DEI was able to take "Advantage" of benefits of the 2-stop model hydraulic elevator package from Alliance...We're still not sure if it was the 7-day install time or the competitive pricing, maybe it was both!
New Hires and Transfers with the company
April 9, 2012
Alliance Elevator would like to add Danny Fisher to our growing team. Danny has a degree from East Stroudsburg University and has been brought on to managing our warehouse and logistics departments. Please help me welcome Danny to our Dynamic team - Travis Hall, General Manager