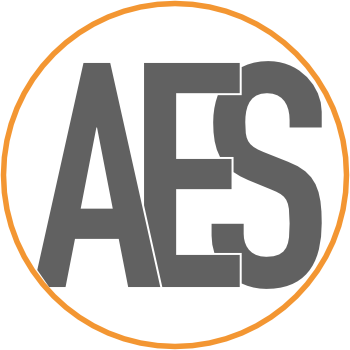 FAQs

Product Based
What is the difference between non-proprietary and proprietary elevator equipment?
Buildings owners rely on the elevator professionals to install and maintain reliable equipment. When we work with buildings on a new installation projects or modernization there are two different types of control equipment you install; Proprietary equipment and non-proprietary equipment. Proprietary equipment is equipment that the original equipment manufacturer [OEM] typically can only support. Non-Proprietary equipment is equipment that many companies can support because product support is readily available to any elevator professional. Typically your larger multinational companies such as Otis, Thyssen, Kone, Schindler, Fujitec, Mitsubishi install their own control equipment which would be considered proprietary.While the quality of the equipment is on par with open market equipment [nonproprietary equipment] you typically have a significant reliance, i.e. parts and service, on the company who installed the equipment. With non-proprietary equipment it gives the building owner more flexibility on whom to work with. For example, in many metropolitan areas the large multinational OEMs have just one branch office, therefore all service, sales and support originates from that one location. However, in a similar geographic there may be many independent contractors able to sell service and support non-proprietary equipment. It is our opinion that it is in the best interest of the building owner to install non-proprietary control systems which are as reliable as the OEM and have a greater flexibility in the future if you have to make decisions on a elevator maintenance professional.
What exactly does AES manufacture?
AES is proud to manufacture, with the assistance of our two partners, equipment to include:
Hydraulic Equipment

Sling
Platform
Pit equipment
Rail brackets
Jacks (single, two stage holeless and inground up to 8" plunger)
Submersible Power Units

Traction Equipment (MRL)

Machine carriage or bedplate
Sling
Platform
Pit equipment
Rail Brackets
Counterweight sled
Does AES commercial and freight elevators qualify for the "Buy American Act" passed in 1933?
Yes. The Buy American Act imposes a two-part test:
The end-product must be manufactured in the United States, AES proudly manufacturers and ships from Mercersburg, PA
More than 50 percent of the cost of all component parts must also be manufactured off shore. Components such as: Torin gearless traction motor (no US motor manufacturers available) and electrical components such as push buttons, circuit boards, relays, etc.
Does AES offer both in-wall controller options for their hydraulic MRL and Traction MRL?
Yes, AES is the only non-proprietary manufacturer that offers an in-wall controller solution for both hydraulic and traction MRL equipment
Does AES offer an in-pit hydraulic tank MRL option?
Yes, our ASME 17.1 code compliant tank fits nicely in our standard 2100 - 4500 lb. hoistway configurations.
For more information about custom elevator solutions, who should I contract?
Contact sales at sales@allianceelevator.net or 888-960-5596, ask to speak with Mike or Janelle, they'll be happy to help.
Who manufacturers AES's jacks?
We do! Specifically our partner DLM. The only hydraulic jacks we do not manufacture are large inground 8" plunger or greater and 3 stage holeless
What motor manufacture does AES use on their traction MRLs?
AES is proud to offer Torin as our standard machine on all gearless and geared applications. Though if required, Hollister Whitney can be substituted on a case-by-case situation.
Alliance Elevator Solutions/AlliancePRO™ Based
Does AES work with both union and non-union elevator contractors?
Absolutely
How quickly can a 2-man crew install an ADVANTAGE 2 stop hydraulic elevator package?
Well that depends. We have experience crews knocking them out in 2 weeks (80 hours) and we have had 2 stops take as long as 5 weeks. It really depends on the experience of the crew and the site conditions.
Can an independent elevator contractor quote and order online by using AES's APLUS online configurator?
Sure thing, contact Mike or Inside Sales to get your online credentials.
Who are the suppliers that make up AES's trusted supply chain?
AES manufactures, with their sister companies approximately 40% of the elevator package (Group one). The remaining 60% of the elevator package is comprised of Smartrise controls, Columbia Elevator Products for cabs and entrances, Innovation Industries manufactures our fixtures, James Monroe or Draka for our wire and DEM for our gearless MRL motor arrangements.
Does AES have an installation training available for a qualified independent contractor?
Yes. AES has a step-by-step insulation video for our hydraulic elevator package.
Can any independent elevator contractor be an AlliancePRO™?
Nope, AES wants only the best of the best. Contact Michele to see if you qualify (mfunk@allianceelevator.net)
Does all AES's equipment get shipped from one location, if so where?
Absolutely. All equipment, excluding large traction projects ship on one or two trucks from Mercersburg, PA.
Does AES have the ability to ship product overseas?
Yes. We have partnered with a logistics broker that can ship all over the world.
Does AES offer Modernizations packages?
Yes. We can engineer just about anything, BUT we must be able to add value. Typically, if the modernization requires a new sling/platform, cab/entrances, controller and fixtures we can help. If you just need a component or two we're probably not your best choice.
Architect Based
Does AES own the Independent contractors (AlliancePRO™) that installs and services the AES equipment?
No. The elevator contractors that install our elevator packages are local independent owned small business.
What is the highest travel project AES engineered equipment for?
330 feet of travel at 750 fpm
Does AES offer freight car solution?
Absolutely. AES has partnered with EMS Doors (https://www.emsdoors.com) for our freight door and freight door controller. AES would rather be a master of one trade than a jack of all trades.
Does AES offer a LU/LA
Yes. AES provides a turn-key LU/LA solution.
Can you customize an AES cab interior?
Absolutely, if you can dream it we can do it... well unless we need to break the laws of gravity!
Has AES manufactured elevators that were installed in NYC?
Yes. AES has been shipping elevator packages to NYC for years. We have much love for the Big Apple!
What kind of warranty does AES have on their equipment?
2 Year Limited Warranty is stamped Standard on all commercial elevators. Warranties apply to most major components.
Does AES have an online AIA accredited course?
Yes. Reach out to Charley (cmeeks@allianceelevator.net) for details.
Does AES do lunch and learns?
Every month! Charley (cmeeks@allianceelevator.net) is the keeper of the schedule, please reach-out.